Big Oak Theatre Chatsworth
---

New Musical "WHIZZ BANG" went the strings opens June 2, 2017 - Big Oak Theatre Chatsworth
When
June 2,3,4,17,18,30, 2017
Friday 7 PM, Sat/Sun 2 PM.
Add to Calendar
Where
Big Oak Theatre
22200 Chatsworth St.
Chatsworth, Ca. 91311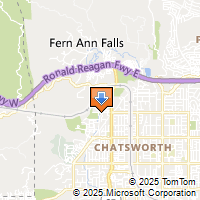 Driving Directions
Greetings!
"WHIZZ BANG" a magical new musical runs June 2, June 30, 2017 at the "Little Backroad Broadway" Big Oak Theatre, Chatsworth.
It features the fabulous sister trio-THE WINTONS, Sherry Hursey "the Singing Angel", Ace rockn'roll musician Rick Cowling, Erik Neilsen (Transvestite fame) among other brilliant performers. It will be a memorable rollicking performance with HITS from many eras, done with extraordinary finesse!.
Reservation info below. Hope to see you there!
Thank you and we look forward to seeing you at "WHIZZ BANG"....went the strings!
Kind regards,
Bonnie Hart
Avenue Act 1 Big Oak Theatre
avenueact1@att.net
Box Office 818 998 0185
__________________
Boren's Laws of the Bureaucracy: 1. When in doubt, mumble. 2. When in trouble, delegate. 3. When in charge, ponder.